Save the Date & Grab Your Clubs!
Join us for the 21st Annual Opportunities Open Golf Tournament on Monday, October 2, 2017.
Event details and sponsorships can be found on the Opportunities Open Golf Tournament drop-down menu at the top of the webpage.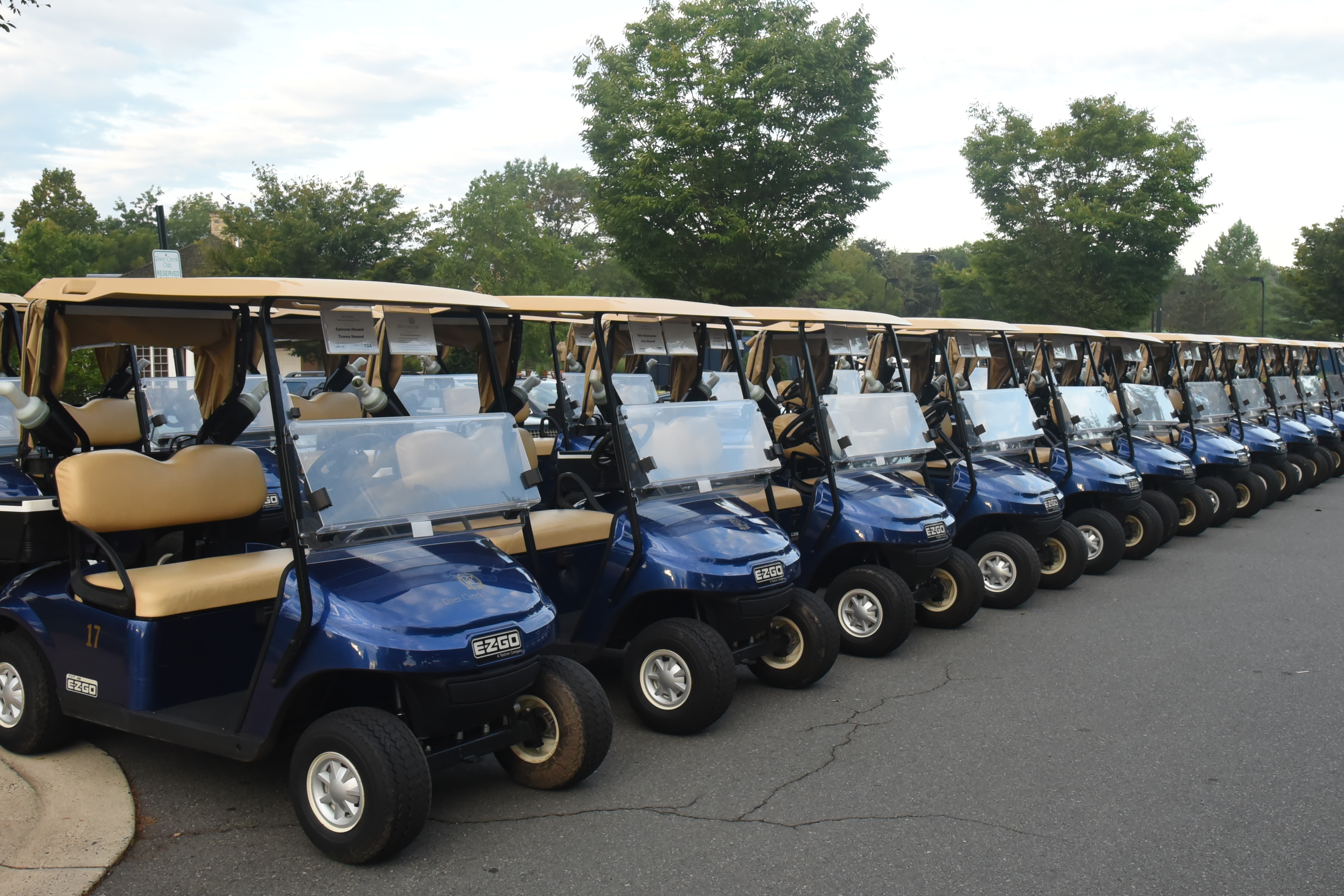 ---
Latest Friday Morning Meetings...
| | | |
| --- | --- | --- |
| July 21, 2017: President of the Fairfax County Citizens Police Academy Alumni Association, Tracey Ryan, joined us to discuss the latest about the organization. | | July 14, 2017: We were delighted to have a visit from Assistant District Governor (NW Fairfax County) Hayward Hull. Keep up with District 7610 online. |
| June 16, 2017: A wonderful celebration of the 2017 LeRoy Collins Scholarship recipients: Grace, Vy, Andrew, and Julia. Congratulations and best wishes for a successful college career! | | June 9, 2017: Hilton Dulles Airport Bee Keeper and Director of Sales, Matt Hurst educated us on bees and gave a tour of the bee hive on property. Buzz buzz! |
| June 2, 2017: Author Marc Leepson provided an overview of his intriguing book, Ballad of the Green Beret, biography of Army Staff Sgt. Barry Sadler. | | May 19, 2017: Jay Coakley, Founder of Ellie's Hats, told us how this non-profit got started and the great work they do to help children who are battling cancer. |
---
Are you interested in becoming a Rotary member? We welcome you to join us for breakfast on Friday morning. Check our Meeting & Speaker Topics or Calendar to ensure we are meeting this week. For membership questions, please send an email via the contact form on the Contact Us page or email a Club Leader listed on the left side of the webpage.
To learn more about our club, click here.