3rd Annual Wine Dinner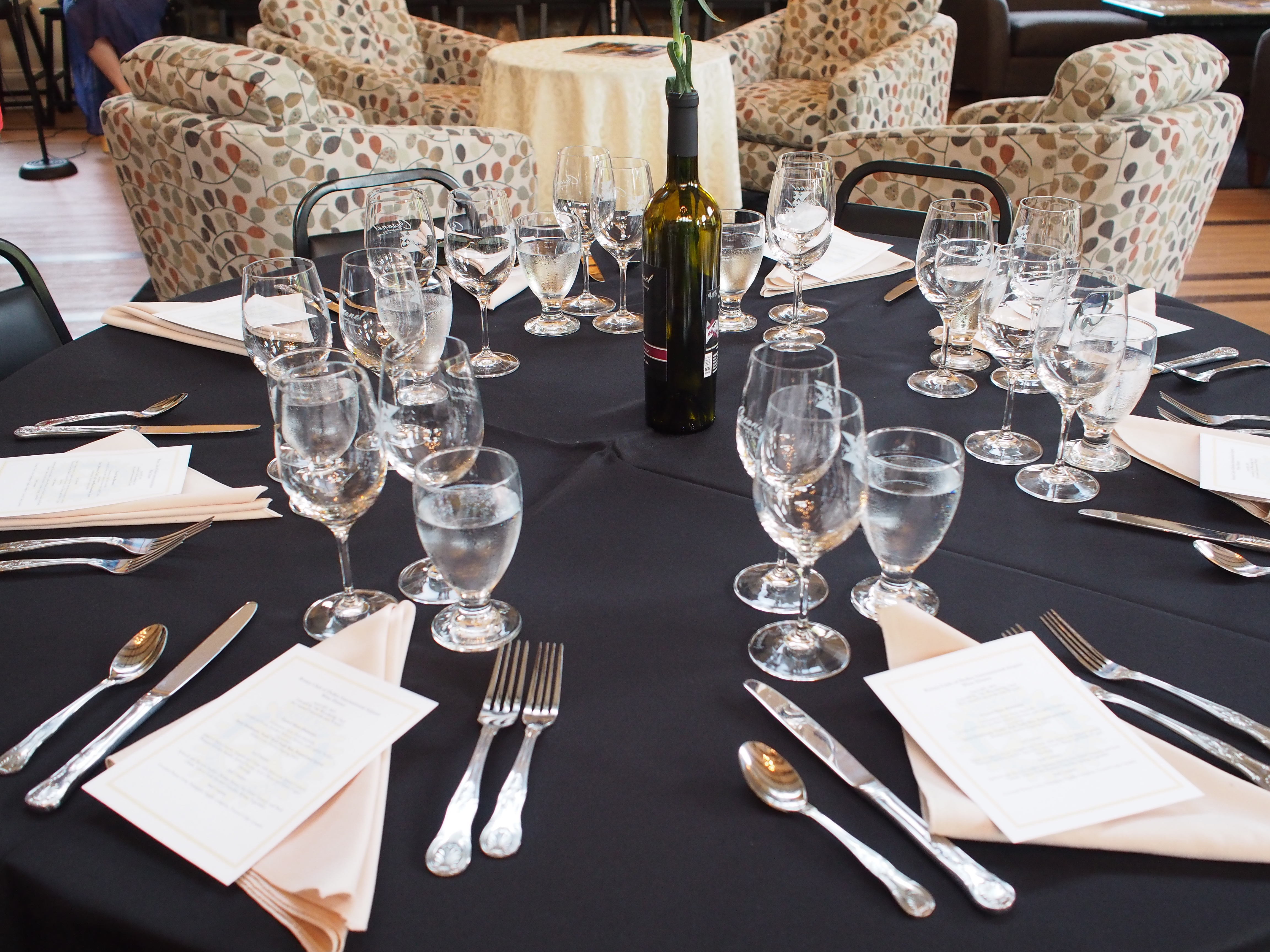 Saturday, April 28, 2018
Deadline to purchase tickets is Monday, April 23 at noon!
Download and share the Wine Dinner Flyer with your friends and colleagues.
For additional info, select from the "Wine Dinner" dropdown at the top of the page.
Tickets: $100 per person.
Sponsorships: All sponsors will be listed on the website.
Entertainment Sponsor ($500): 2 Wine Dinner Tickets, 2 Raffle Tickets, 1 Bottle of Wine to go
Wine Tasting Sponsor ($1,000): 4 Wine Dinner Tickets, 4 Raffle Tickets, 2 Bottles of Wine to go
Dinner Sponsor ($1,500): 6 Wine Dinner Tickets, 6 Raffle Tickets, 3 Bottles of Wine to go, 1 Table centerpiece from event
Table Sponsor ($2,000): 8 Wine Dinner Tickets, 8 Raffle Tickets, 4 Bottles of Wine to go, 1 Table centerpiece from event, Company/Name listed on table sign at event, 1 Late bid after the Silent Auction closes